De eerste soldeeroefeningen volgen een vaste instructie om een productje te maken. Nadat je deze hebt voltooid kan je ook met een vrije oefening aan de slag. We gebruiken hiervoor een gaatjes PCB, en je verzamelt zelf wat onderdelen zoals de batterijhouder, schakelaars en ledjes.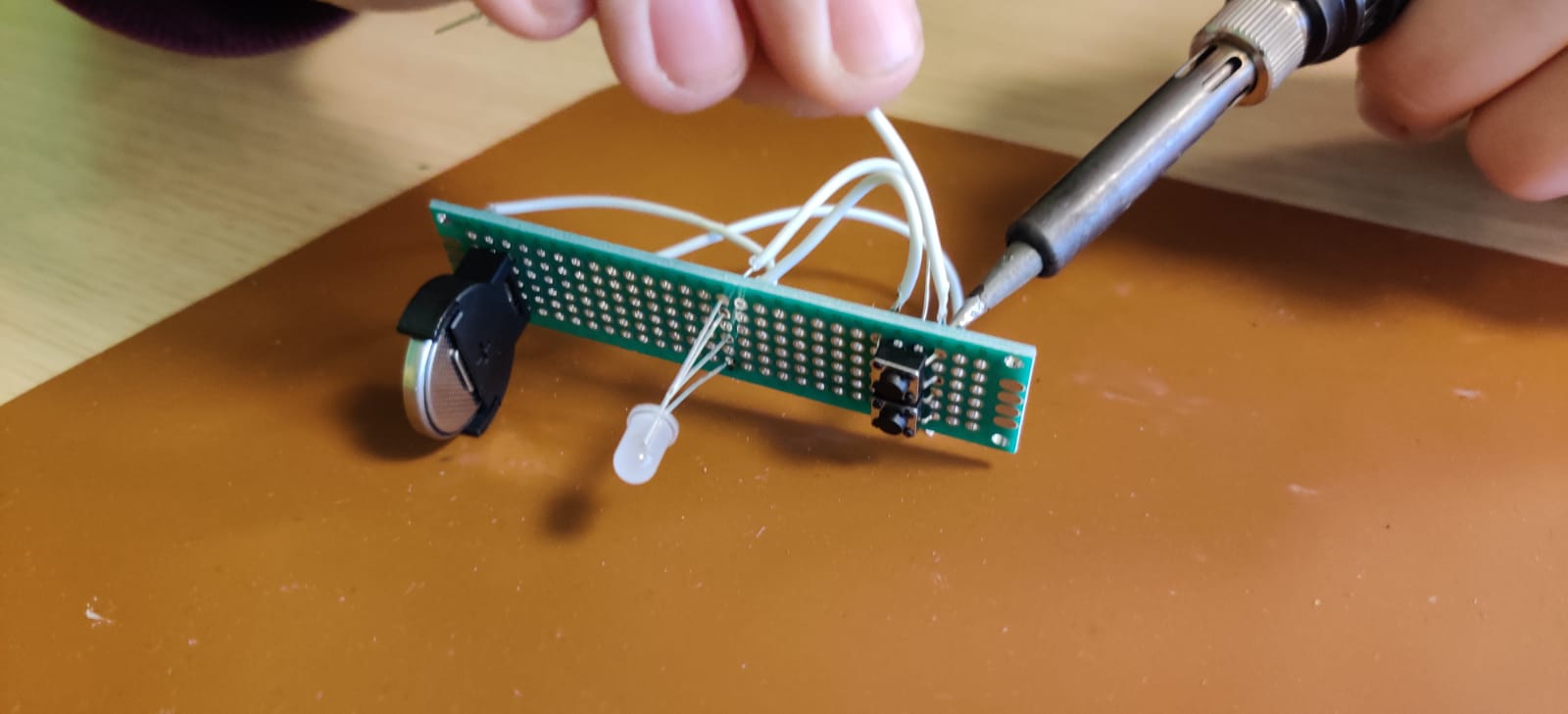 De onderdelen kan je solderen op de PCB, waarna je deze aan de achterkant verbind met draadjes. Je laat daarmee zien hoe je een circuit laat werken door een stroomkring te maken. Deze vrije oefening is ook geschikt als toets in een lessen serie.
Opdracht: maak zelf een schakeling met batterij, schakelaars of knoppen, en één of meerdere leds.
Deze custom RGB piano is in een uurtje in de Junior IOT bus in elkaar gezet!
En in een paar minuten bouw je deze led knop met extra veiligheidsschakelaar – dat mag je ook wel verwachten in de MBO ICT security opleiding 😉